Company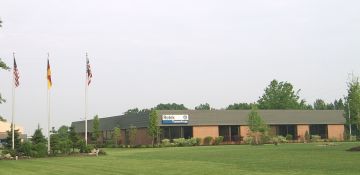 Welcome to Rotek, the North American leader in the engineering, manufacture, service and support of large diameter slewing bearings and seamless forged rings.

Rotek manufactures ball and roller type slewing bearings in single-row and multi-row designs; with internal or external gearing or gearless; in diameters from 12 inches to 50 feet; in a wide range of capacities, materials and seals. Many slewing bearings are available from stock or on short lead-times. Design assistance from Rotek is available, without charge, for any application.

In addition, we offer a variety of after-sales services and support programs, including slewing bearing repair and on-site inspection, designed to help extend the life of your slewing bearing.

Rotek also manufactures seamless forged rings in aluminum grades, carbon, stainless and alloy steels. All forgings are certified and traceable. Seamless forged rings are produced in outer diameters from 20 inches to 160 inches and weights to 9,000 pounds.

Rotek recently completed the installation of a new ring rolling mill as well as an addition to the slewing bearing plant. These improvements give Rotek the ability to offer dimensionally consistent, competitively priced products.

At Rotek, we realize that today's competitive businesses demand more than just products. That's why, in addition to providing you with superior slewing bearings and seamless forged rings, Rotek is committed to responsive service and on time delivery to better meet those expanding needs.

To speak with a Rotek representative today, please call 1-800-221-8043.
Further Information
Feedback